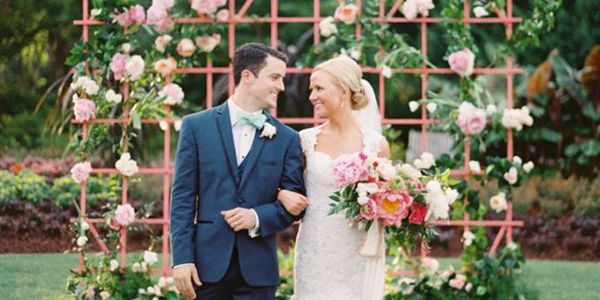 The wedding is a sacred affair where a man and woman get united for a lifetime. It is an important milestone in the lives of both the man and woman. A wedding can change one's life for good or bad. For good to happen, you must constantly plead for God's blessings. The long journey of togetherness starts on the wedding day and so it is very important to follow the religious wedding ceremonies strictly with belief.
Nowadays, wedding planning is concentrated around the materialistic matters that the spiritual elements are mostly ignored by many. A pious couple who seek God's mercy throughout their life should never let this happen! This does not mean that you must completely leave the material affairs and plan a fully doctrinal wedding. A proper balance between the two is desirable. How to plan a blessed wedding? Here are some guidelines!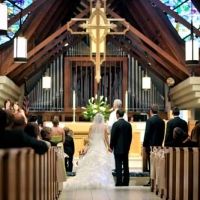 Make God your ultimate guide
No one can guide you better than God. So seek His power and wisdom to guide you through the tumultuous process of planning. Stay connected to God through prayer. Do not be hesitant to share your worries with Him and most importantly, trust Him. He will never leave your prayers unanswered. Do this and feel the divine force guiding you throughout your journey.
Gain the right knowledge about marriage and family life
Make use of the premarital counseling arranged by the church to learn about married life, how to treat each other well, how to resolve conflicts, sexual relationship, parenting, instilling spiritual virtues in children, etc. You can use the counseling time to clear your doubts related to married life.
Choose your wedding budget and style wisely
Prepare a wedding budget based on what you can afford. Do not hesitate to ask your parents for financial support if required. Track your expenses and make sure that it does not exceed the amount you have planned. Choose the wedding style according to yours, your fiancé's, and family's interest.
Do not neglect the prayers in connection with the ceremony
Wedding creates a festive mood and it is easy to get carried away in the pomp and show of the occasion. Do not neglect prayers while concentrating too much on photography and video. Attend the opening and closing prayers with focus and sincerity.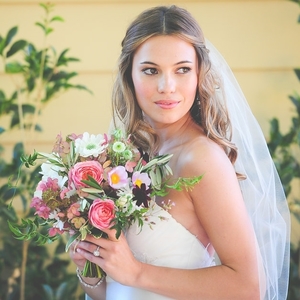 Present yourself neatly and beautifully
The wedding is a day of umpteen blessings and both the bride and groom should be at the altar in their best looks. Follow your religious traditions in the case of wedding costumes. God loves beauty and so enhance your beauty with some makeup. Go for preferred well known wedding gown designers like The Fair Lady Designer from Diadem Bridal Gowns , Chennai and Ritu Kumar whose bridal wear collections are always made up of rich fabrics like crepe, georgette, silk etc. You need not go for so much of makeup and look like somebody else on the holiest and special day of your life. Choose an artist who does subtle and natural makeup. Getting the wedding makeup done by bridal makeup artist from Skulpt, Chennai would be a wise idea.
Treat your guests nicely
Welcome your guests pleasantly. They have come to share your happiness and to bless you both, so treat them in the best manner. Serve them good food. Many wedding caterers are there who take the entire responsibility of food preparation and serving. Choose someone who is well experienced in serving food forevents. Tastemaker caterers, Chennai would make a good choice. They are also well experienced in baking beautiful and delicious wedding cakes.
Do not overstress yourself
Wedding planning is definitely a stressful task which demands tremendous effort. It is natural to get yourself stressed. But everything is easy with God's grace. So, keep your faith strong and ask for His guidance in every step so that you do not feel over pressured. Take the help of your family and friends. Sleep well and eat right on the days prior to your wedding so that you do not get exhausted. Hire a wedding planner service if required. Nowadays, excellent wedding planning services are available at reasonable rates.
Rely upon God
Everything will work as per plan only if it is in God's will. All your planning will go in vain if God decides against you! So do not forget to pray along with your partner. Make it a habit to do it regularly. May God bless you with a happy life!